Posts for tag: Oral Health
By Artiste Dentistry LLC
November 21, 2018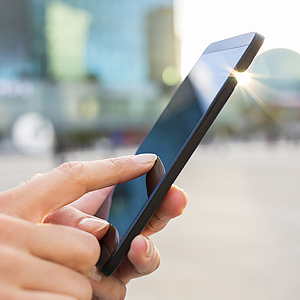 If you're the kind of person who can't do without a smart phone, you've probably heard the expression "There's an app for that!" These nifty little programs let you get directions, check the weather, watch stock prices… even optimize your sleep patterns and make high-pitched dog whistles. And shortly, you'll be able to check how well you've been brushing your teeth.
News reports have mentioned a soon-to-be-available toothbrush that will interface with an app on your smart phone. The brush has sensors that record how much time you spend brushing, whether you reach all parts of your mouth, and whether you brush correctly (with up and down motions, not just side to side). It charts your oral hygiene habits, scores your brushing technique — and, if you allow it, shares information about how well (or poorly) you're doing with your family, friends… even your dentist.
So do you need to run out and buy one of these gizmos as soon as they're available? Of course not! However, anything that encourages you to take better care of your oral hygiene can't hurt. A wise dentist once said: The important thing is not the brush, but the hand that holds it.
If you're a "gadget person," you may be intrigued by the device's high-tech design, and the fact that it interfaces with your phone. Plus, maybe the idea of compiling (and sharing) your brushing record has a certain appeal. On the other hand, you might prefer a sleek, light electric brush that doesn't keep track of your movements. Or maybe the simplest brush of all — a manual one, with soft bristles and a comfortable handle — works best for you.
The most important thing is that you regularly practice good oral hygiene: Brush twice a day, for two minutes each time, and floss once a day. Use whichever brush is best for you, and be sure to change it every three months, or when the bristles get stiff. Stay away from sugary snacks between meals (they contribute to decay by keeping your teeth bathed in acidic byproducts). Don't use tobacco in any form, or chew on things that don't belong in your mouth. And remember to come in for regular exams and professional cleanings. If an app helps you do these things — we're all for it.
If you would like to learn more about maintaining good oral hygiene, please contact us or schedule an appointment for a consultation. For more information, see the Dear Doctor magazine article "Top 10 Oral Health Tips For Children."
By Artiste Dentistry LLC
January 15, 2018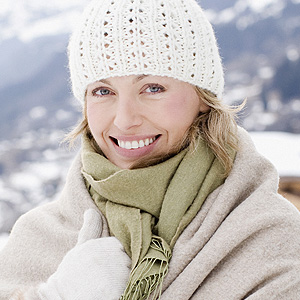 Winter is the time for snowy landscapes, hot cocoa and flannel PJs, but for some 'tis the season for tooth trouble. What can you do to keep your teeth from becoming a pain this winter?
Tackle tooth sensitivity. Does crisp winter air on your teeth give you a jolt? A study published in the Journal of the American Dental Association found that 1 in 8 people (over 12%) suffer from tooth sensitivity, particularly to cold. Sensitivity can result from receding gums, erosion of tooth enamel, tooth decay or other dental problems. If you experience tooth sensitivity, use toothpaste that is specially formulated for sensitive teeth and breathe through your nose to protect your teeth from extreme cold. Most importantly, schedule a dental exam to determine why your teeth are sensitive.
Stay hydrated. In winter, we spend more time with the heat on and we tend to drink less water. A dry mouth can result, which can lead to bad breath, tooth decay and gum disease. Staying well hydrated keeps your gums and teeth moist and helps you produce more saliva, which is key to good oral health and fresh breath. Saliva helps wash away food debris and bacteria, neutralize decay-causing acid and repair weakened tooth enamel. For healthy teeth and gums, be sure to drink plenty of water this winter.
Safeguard your teeth on the slopes. Are you planning to hit the slopes this winter? Be sure to wear a mouthguard to help protect against injury. Beginning skiers and snowboarders are more likely to suffer falls that could result in dental injuries, while experts may fly over bumps and jumps, causing the upper and lower teeth to knock together with force. Even backyard sledders are at risk of dental injury. Mouthguards help protect against chipped, broken, or knocked-out teeth as well as soft tissue damage. So before you enjoy wintertime sports, make sure your teeth are protected. For the best fit and comfort, ask us about a custom mouthguard.
If you have questions about these or other dental issues, please contact us or schedule a consultation. You can learn more in the Dear Doctor magazine articles "Treatment of Tooth Sensitivity" and "Dry Mouth."
By Artiste Dentistry LLC
April 18, 2017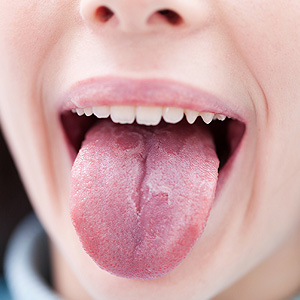 Some things in life look worse than they really are. A condition known as "geographic tongue" is a good example: while it may look serious, it's not a cause for real concern.
If you've never heard of geographic tongue it's because it's not a common ailment: it only affects one to three percent of the population. The name comes from patches of redness on the top surface of the tongue surrounded by grayish white borders, which gives the red patches a look similar to land masses on a map.
It's known formally as "benign migratory glossitis," which tells us more about the condition: "benign" means the patches aren't cancerous; "migratory" indicates the patches tend to move and take different shapes along the surface of the tongue. In fact, it's possible for them to appear, disappear, and then reappear over the course of a few days.
The exact causes of geographic tongue haven't been fully substantiated. Researchers believe emotional stress, psychological problems or hormonal disturbances (especially women during pregnancy or ovulation) could be triggers for its occurrence. Certain dietary deficiencies like zinc or vitamin B, or acidic foods are also believed to be factors.
While geographic tongue isn't painful, it can leave your tongue feeling more sensitive with a mild burning or stinging sensation. If you're prone to having geographic tongue, there are some things you can do to reduce the irritation. Try to avoid eating acidic or spicy foods like tomatoes, citrus fruits or mint, as well as astringent substances like alcohol or certain mouthwashes. We may also prescribe anesthetic mouthrinses, antihistamines or steroid ointments to help ease any discomfort.
The good news, though, is that this harmless condition is more irritating than anything else. With a little care and forethought you won't even know you have it.
If you would like more information on geographic tongue, please contact us or schedule an appointment for a consultation. You can also learn more about this topic by reading the Dear Doctor magazine article "Geographic Tongue."